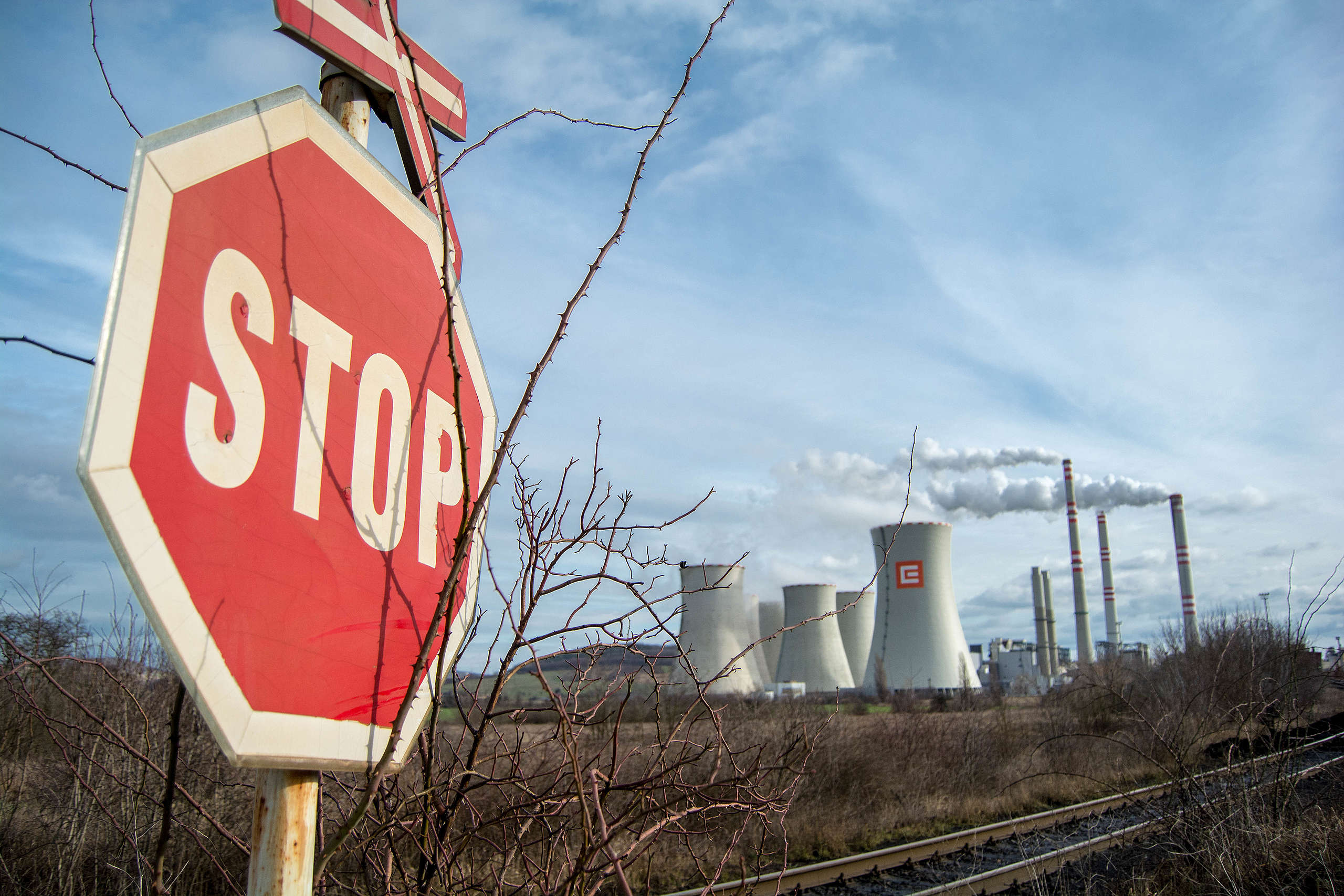 Coal-fuelled power plants closure is accelerating in Europe as the air pollution standards exceptions guaranteed by the EU expire at the end of June. While coal plays a significant role in electricity generation, the amount of carbon released in the atmosphere has been raising environmental concerns. While many governments attempt to comply with the Paris Agreement and deliver in energy more sustainably, others seem to be reluctant to give up on this 'unpopular' fossil fuel.
European governments have announced national coal phase-outs[1] and different approaches are significant. The Czech Ministry of the Environment initiated a multi-stakeholders Coal Commission last August intending to assess an option of accelerated coal phase-out in the country. Despite unproportionate composition of the group in favour of coal industry, they are expected to formulate a recommendation by September, though which they will consider the power plants to be shutting down first.
Fossil Fuel Is Not 'in', but Nuclear Plants Cannot Replace Coal Immediately
The Czech environmental debates revolve around the powerful coal industry and the question of its future. So far, Czech coal-fuelled plants produce over 40 per cent of electricity while nuclear energy accounts only for 30 per cent. However, this ratio could change significantly as the National Climate and Energy Plan calls for an increase in nuclear capacity and the goal is 60 per cent by 2040. How realistic is it? It would mean not only extending the life of existing nuclear reactors but also building new ones. Czechia operates two nuclear plants – Temelin and Dukovany, and the question of building additional units has been here for years. The current government gave its blessing to expansion last year but the more it has been discussed, the more controversial the strategy appears to be. Opponents do not mention only the risks surrounding nuclear plants, but also the fact that preference is given only to one technology regardless of other options. Moreover, there are many pieces of evidence across the globe that building new nuclear power plants is uncertain business and it usually endes in failure or with several years delay.
The Coal Commission is working on several scenarios: a 'business' scenario without state interference with a phase-out by 2045 or 2050, a scenario corresponding to the German approach with phase-out between 2038 and 2040 and the last one, considering 'rapid' phase-out by 2030-2035. Activists urge the government to put forward a remodelled scenario which would be more ambitious. These efforts are seen as insufficient and not contributing enough to achieve the objectives of the Paris Agreement. In the context of coal industry, a faster decline may occur also due to rapidly rising price of emission allowances – it could eliminate power plants even before their planned lifetime.
Is the Closure of Prunéřov Just a Beginning? 
Prunéřov power station is both the largest station and polluter in the country, operated by the majority-owned state company ČEZ. A part of this plant will close in the end of June while the second part has been modernized and it is expected to operate until 2037. Environmental organizations have taken advantage of a scheduled meeting of the Coal Commission and organized there a small protest (limited by Coronavirus protocols) to accelerate phase-outs of the Czech power plants. However, the coal lobby is powerful and so activists are rightfully concerned about their influence on the debates.
Even though closing Prunéřov may symbolize promising prospects, activists are pessimistic. According to ecologists, other two plants Počerady and Chvaletice should follow Prunéřov as soon as possible because they are a peak of Czech polluting plants. What is more, shutting down of these plants would not influence domestic energy security since their production is exported.
Closure of Počerady is definitely not in sight as Sev.en Energy, a group of financier and so-called 'coal baron' Tykač, will become a new owner as of 2024. ČEZ did not call off sale of Počerady by the end of 2019 even though sale was highly controversial and discussed. Nothing limits this transaction anymore. Ecologists attempted to obstruct sale because Tykač's company will obviously operate the plant longer than ČEZ would. Some even claimed that the sale was in conflict with the Paris Agreement. Having the largest coal plants in private hands can prolong coal industry and destroy the Czech national strategy.
The other mentioned power plant Chvaletice already belongs to Sev.en Energy group, ČEZ sold it in 2013. Three years afterwards, the plant became a target of criticism when announced the extension of operation for another ten years – instead of closing by 2020. Followingly, it was applied for an exemption from emission limit which was approved by Pardubice region last June. However, the situation is not clear up to now, negotiation was interrupted in February and it is ambiguous whether Chvaletice is bound to comply with new emission standards valid from August 2021.
Coal is not Supported by Public
Czechs believe that the current model of energy belongs to the past. However, according to them, the change should take place gradually. 70 per cent of respondents consider climate change to be serious and wish to set more ambitious targets on the national level[2]. Anyway, the end of 'coal age' cannot be expected so smoothly as a pragmatic approach is still preferred by many experts and politicians who do not want to give up the coal reserves. The reserves could last until 2050[3] and it in a way decelerates searching for a new energy mix.
---
[1] National coal phase-out announcement
https://beyond-coal.eu/wp-content/uploads/2020/03/Overview-of-national-coal-phase-out-announcements-Europe-Beyond-Coal-February-2020.pdf, 11. 06. 2020.
[2] Opinion poll (2019)
https://www.energie21.cz/ceska-verejnost-podporuje-narocnejsi-cile/
[3] Ministry of Industry and Trade (2015)
https://www.mpo.cz/assets/cz/ministr-a-ministerstvo/tiskove-informace/2015/6/Dlouhodoba_prognoza_trhu_HU_15_6.pdf